...a web based alternative to social media
USMC BIO
Primary Military Occupational Specialty(MOS):0369
(Infantry Unit Leader)
Joint Task Force Six (JTF-6) (Infantry 0311)
Supported the Drug Enforcement Administration and U.S. Border Patrol through small unit anti-narcotic missions. Established listening and observation posts, lead recon patrols in harsh environments, and relayed intelligence to communication centers.

Platoon Sergeant/Squad Leader (Infantry 0311-RES)
Lead and supervised a platoon of 36 Infantry Marines. Responsible for the combat training and Military Operations Urban Terrain instruction. Monitored the education, welfare, fitness, and morale of the platoon. Assisted the Platoon Commander in writing reports and training objectives.

Motion Picture Liaison (Public Affairs 4341)
Military Technical Advisor to the motion picture studios during the production of military films. Edited screenplays for proper military terminology. Ensured positive and accurate potrayal of the Marine Corps. Instructed directors, producers, and actors on the proper wearing of military uniforms. Demonstrated physical military movements. Taught military customs and courtesies. Supervised filming, on set and location, pertaining to military under DoD authority. (Ref. Internet Movie Database http://www.imdb.com/name/nm1178474/ )

Federal Records Center (Admin 0151)
Non-Commissioned Officer in Charge of the Marine Corps Liaison Office. Disseminated confidential information from records of former military personnel for Federal Law Enforcement & appropriate government agencies. Assisted national media agencies in conjunction with the Freedom of Information Act.

Recruiting (8411)
Located, screened, and processed applicants for entry into the Marine Corps. Made presentations at local community colleges and high schools to possible applicants. Spoke publicly at charity and sporting events. Provided detailed military instruction to recruits. Lead daily physical training regiment for the district.

Dishwasher/Cook (3381-RES)
Glorified burger flipper. Dishwashing specialist. Well trained and qualified for slop service. Best humility training in the Corps. Everything gets better from here.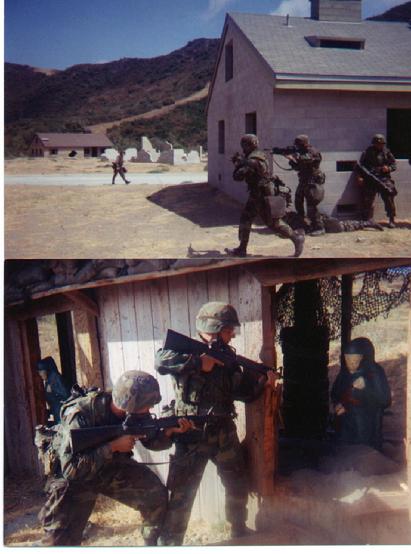 Military Operations Urban Terrain (MOUT)
Iwo Jima Memorial

Pentagon press breifing room
| | |
| --- | --- |
| LTR FROM BOURNE IDENTITY | LTR FROM JAG TV SHOW |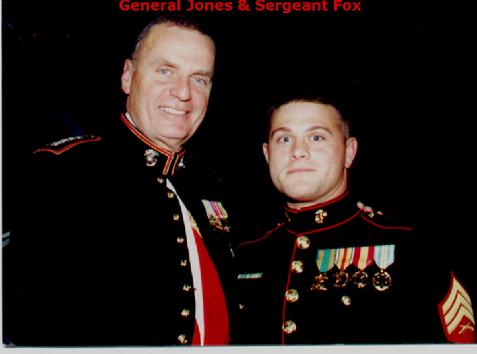 General Jones, Commadant of the Marine Corps
FLIPPING BURGERS, SCRUBBING DISHES & CLEANING TOILETS
ICONIC